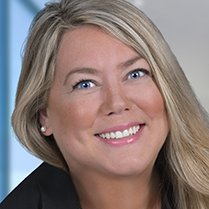 and help us welcome her to The Trove!
Jodi Golm spent years in the marketing department of a Fortune 500 company. Tired of near-constant work travel, she decided to make a switch so she could spend more time with her family. A lifelong devotee of home design and decor, Jodi started working as a designer for a local builder in August of 2010 and hasn't looked back.
In her work for Timberlin Homes, Jodi focuses on thoughtfully designed elements, using reclaimed materials and interesting, unique details that reflect each client's taste. From rustic barn beams and shiplap to traditional tile and brick, Jodi is passionate about providing a bespoke vibe for every space and taste.
Jodi's approach to design is all about layering. Expertly mixing styles and elements makes a well-designed house a home. "My favorite look is when nothing is purely one thing or another - a little bit farmhouse with a little industrial, vintage and antique with new. I love neutrals and prefer texture over color and tend to favor muted tones found in nature, layering them together for that much-needed pop."
When The Trove opened, Jodi "was so excited to find a place where people who love Anthropologie, Terrain and Magnolia Home could shop locally. I've been a fan of The Trove since minute one, so I'm honored to now be part of it!"
Jodi will be bringing her signature style to #thenoke with finds from antique and vintage markets from the Midwest to Texas, and is always on the hunt for a great architectural piece. The perk of adding Jodi to The Trove mix is that since she's a designer, she can help shoppers pull together their home's look or assist in sourcing complementary pieces.
Take a peek at just a few of the items Jodi will be bringing to The Trove Barn...
Jodi and her family are currently building their forever home on Fort Wayne's north side. She says it's been interesting to be on the other side of the Timberlin building experience, which has given her an enhanced perspective for her client work. Jodi and her husband, both Fort Wayne natives, enjoy traveling, their church and school communities and driving their two busy daughters to all their activities.
Swing into #thenoke and say hello to Jodi. We're beyond thrilled to have her on Team Trove!